OUR MODELS
Experience the thrill of seeing these sexy babes undress in front of you.
Amy Green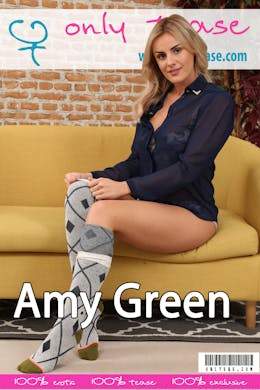 Amy green sums up a lot of what this whole site is all about. Sizzling hot, dreamy and sexy are words associated with this young lady. This was a really great set and Amy Green really loved the site and the format plus of course all of the great outfits. We are sure that she will be back before too long, that is of course if the members want it. And who could resist that little black number, sizzling!
So, if you would like to see a lot more of Amy Green or indeed any of over 300 fantastic models than you know there is just one wise choice, yes that is right Only Tease, go on treat yourself.
92 SETS
11,002 IMAGES
8 VIDEOS
Height: 5.4
Bust: 32dd Waist: 26 Hips: 34
Get Access to all of Amy Green's sets immediately